FabLab
, or Fabrication Laboratory, is Bohol and the country's first fabrication facility. They have been active in advocating the importance of innovation and it's integration, and have been monumental in supporting small businesses and those affected by disasters in the province.
As Sandugo plays a very important role in Boholano culture, FabLab partnered with DTI and other local chapters to celebrate innovation this week.
The Maker Fest will be held at Island City Mall, showcasing various experiments, creations, and products that embody a Boholano's creativity. Apart from the exhibit will be talks and workshops from reputable speakers and mentors that touch the topics of green living, entrepreneurship, and engineering.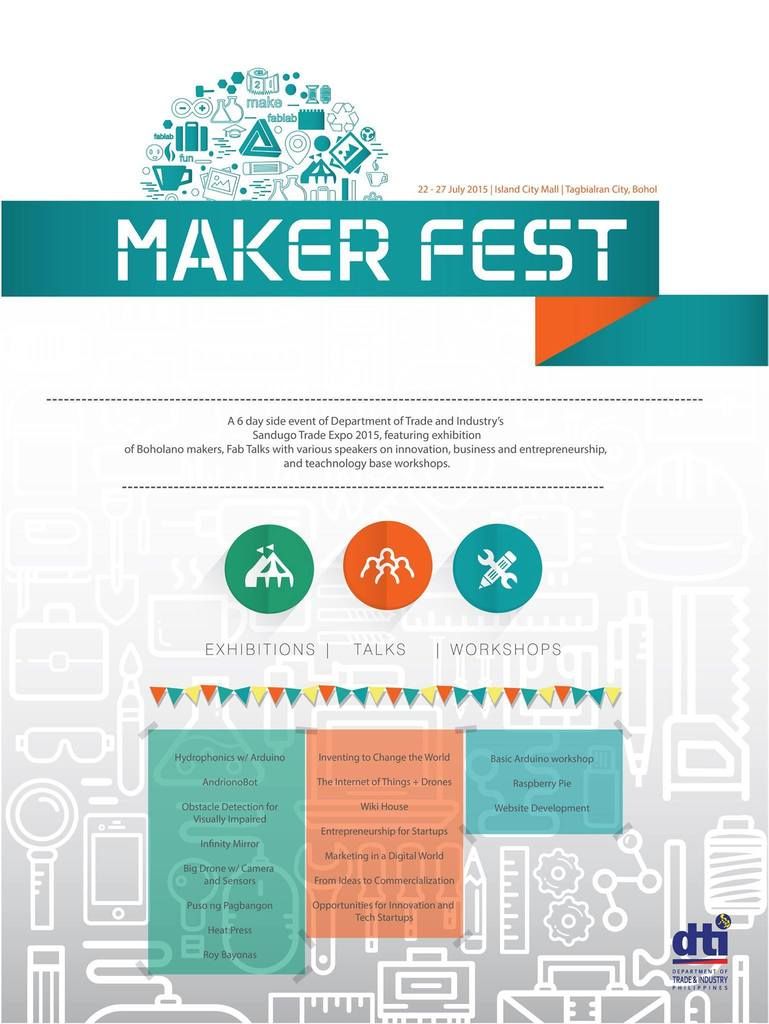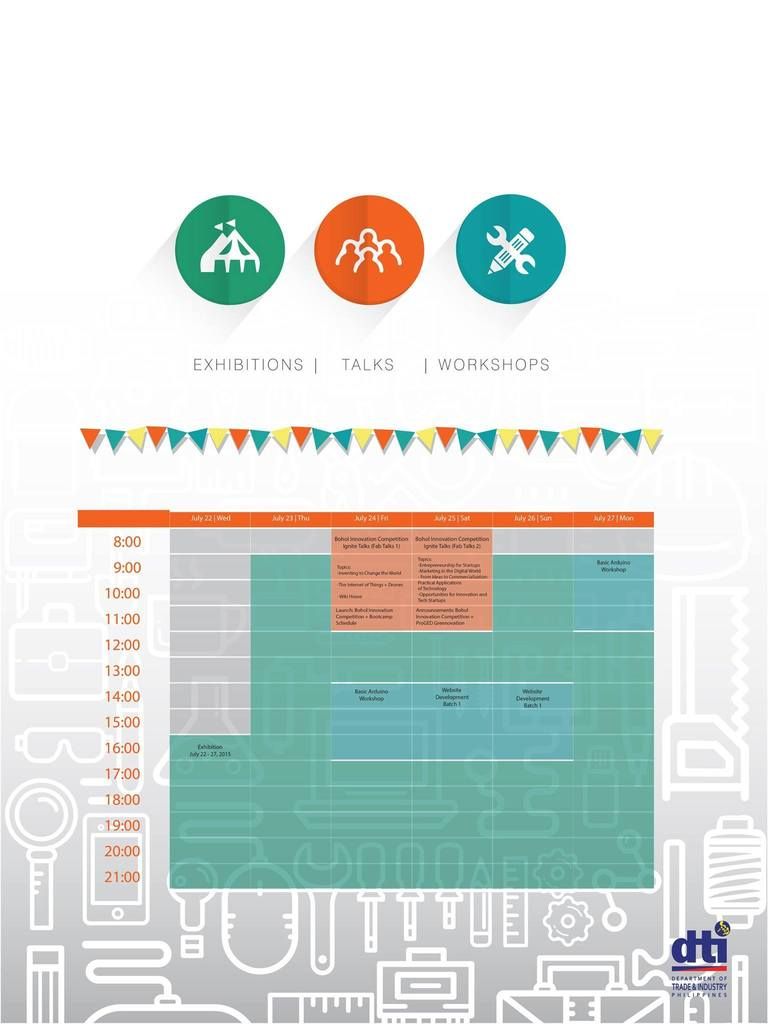 The Competition will be about individuals presenting the best and innovative idea (hardware, software, industrial). The chosen ideas will then be supported by the Department of Trade and Industry and their partners for the prototyping. The prototyping will be done at Fablab Bohol - a prototyping and idea generation facility working with digital fabrication tools such as 3D Printers, Laser Cutters and CNC Routers.*